Securing a university place at the last minute does not mean accepting second best.
Every year, thousands of students use the University and Colleges Admissions Services (UCAS) clearing service and are happy with their choice.
Almost 65,000 students found a university place through clearing last year; that's one in eight students.
According to the Which? annual student survey, 83 per cent of these students were satisfied with their choice.
UCAS puts the figure at nearer 89 per cent.
Clearing is open to anyone who has paid the application fee and is not holding any offers.
This could be because you did not receive offers, because you turned them down or because you didn't meet the conditions of the offer.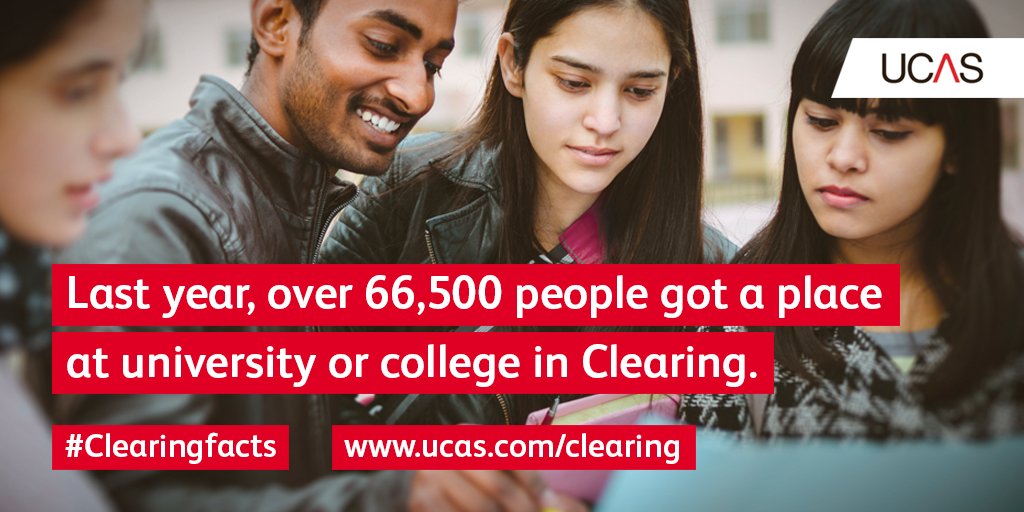 It offers an opportunity to change your plans if you find a new course or institution, or if your results are not what you hoped for.
For those whose results were better than expected, it is an opportunity to apply for a different course or institution.
And for those who did not apply but got good grades, it offers a chance to go to university after all.
Clearing is not a desperate scrabble to snatch a place. It is a bona fide way to make a major life decision, one which will dictate not only your career's direction but also where you will spend some of your formative years.
For universities and colleges, clearing helps fill the places they still have on their courses, so they are keen to hear from good candidates.
You do not have to go for your first clearing offer. As careers advisers will tell you, it is better to take time to explore other ideas if you are not sure, even if it tempting to accept an offer straight away.
If you are running out of options for your desired course, why not go beyond your original subject choice? If you were looking at agriculture, for example, consider plant and soil science or countryside management.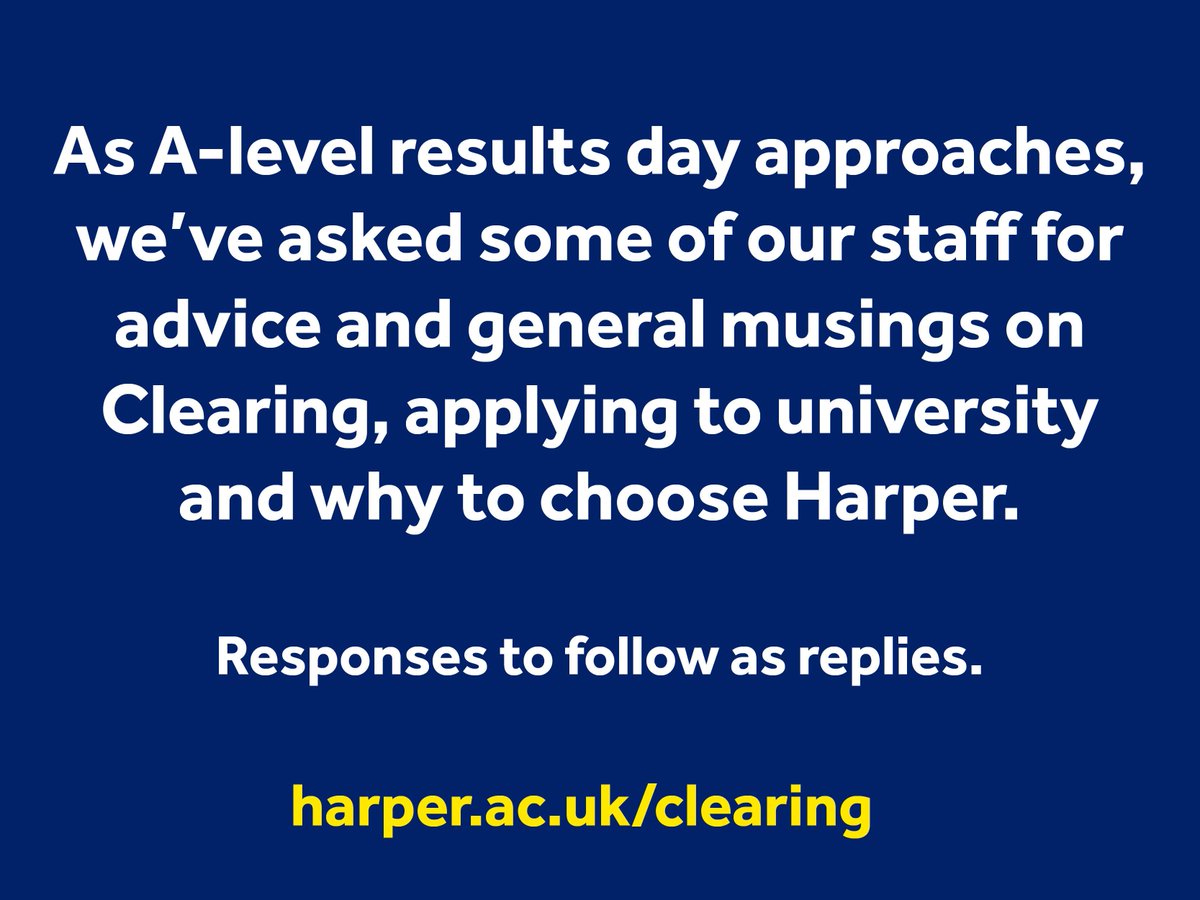 Hannah D'Mellow, student recruitment manager at Scotland's Rural College (SRUC) says: "Be open-minded. Don't have fixed ideas about the course you're looking at. Sometimes other courses can include a lot of the same content.
"For example, if you have your heart set on being a vet or are really interested in animal science, we have a course in agricultural bioscience which covers a lot of the same ground.
"For all students, if you want to speak to someone in person, most places have open days coming up, and if they don't they're happy to arrange a face-to-face meeting," she says.
The days of clearing being the bargain basement of university admissions are long gone. It's a respected and important route to higher education.

How to get the best out of clearing
Visit the UCAS website at search.ucas.com to see what courses are available and where. The site is continually updated during clearing.


Register with UCAS to get your clearing number. Once you have your results and your number you can contact universities and colleges about the vacancies you're interested in.


Research the course and institution you are applying for before calling. If possible, visit the campus.


Prepare questions for your chosen centre and be prepared to explain why you're applying.


Call and register your interest. Remember to have important information and documents ready, including your UCAS number, your clearing number and your A-level and GCSE grades to hand. Be prepared for a short conversation or a full interview. Different institutions have different approaches.


If the institution wants to consider your application, enter their name and course details in the 'track' section of the UCAS website. They can then look at your application. Don't enter a clearing choice until you've discussed it with the university or college as this may delay the process.


The institution will let UCAS know whether it is offering you a place. UCAS then displays their decision in 'track' on their website and sends you an email.


If you decide to take up the offer, confirm this with the institution and print out your acceptance letter through track. It is useful for things such as setting up a student bank account. If you don't get an offer, continue contacting other institutions.